Branding strategies aren't just for big businesses. You can build a strong brand even when you're still in the early stages of your company's life — and these five inexpensive branding strategies will help get you started.
Branding Strategies and How to Build Your Reputation Early On
Think about what people know about your business once they've heard about it for the first time, but before they become customers or clients. This is your opportunity to make an impression on people who might want to work with you down the road by establishing your expertise in their minds. 
For example, if someone wants to hire an editor for their book, they might Google "editing services" and yours comes up because you wrote a marketing piece that talks all about how great you are at editing books.
Find a Problem to Solve
Every business, whether it's a multi-million dollar corporation or a one-person startup, is solving problems for its customers. When you're starting out and still establishing your brand, what better way to do that than by making sure people know about the problem you're solving? 
Even if you don't have solutions up and running yet (remember: early stages), at least make sure people know who they might turn to when your product or service is ready. 
For example, you can reach out to bloggers in your niche with questions like "What types of problems would someone hire an accountant for?" and come up with blog post topics like "7 Problems Only Accountants Can Solve."
Build Upon Your Existing Skills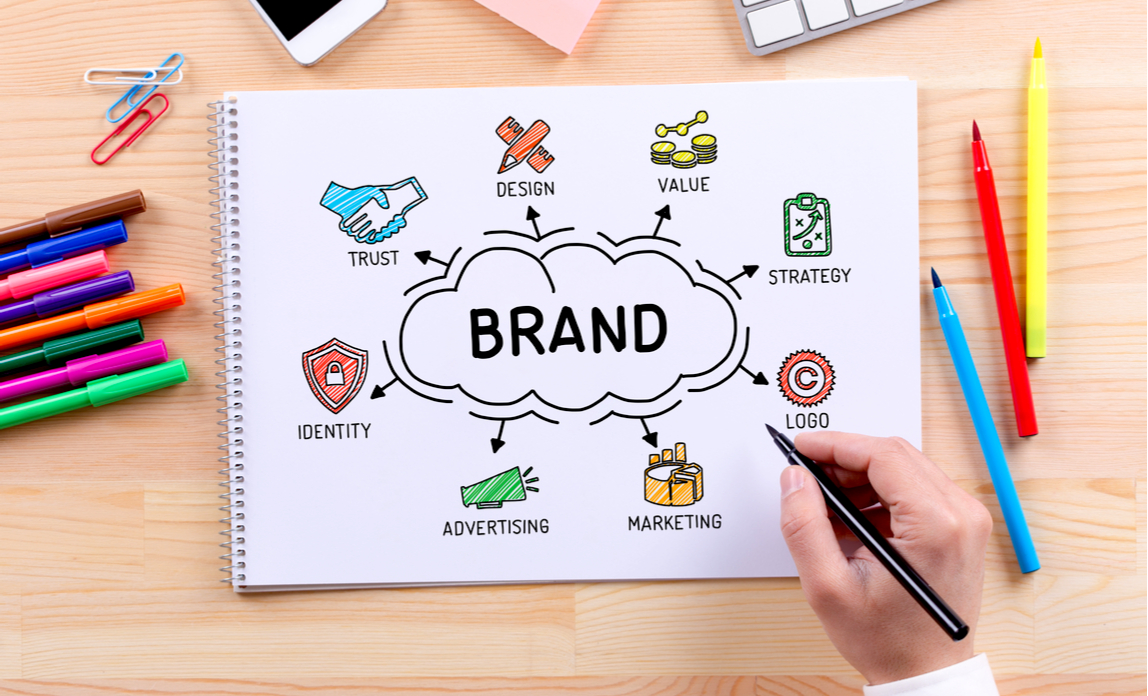 You can't get very far in business without learning new, valuable skills. If you make sure to highlight the different tools and talents you already possess (in addition to showing off what you're still mastering), people will see your dedication to growing your knowledge base. 
For example: If someone had taken the time to find out that you're great at editing books but aren't quite ready to manage entire publishing projects, maybe they'll turn to another publishing company — unless you've got a bullet point on your website that reads something like, "We also edit all types of manuscripts."
Show Off Awards & Recognition You've Received
Whether it's an industry award or one bestowed upon your business by a local organization, don't wait until you've received an award to talk about it. You can start building your credibility with the awards you want to win before they're even presented at the gala dinner. For example: 
If your goal is to be recognized by Entrepreneur Magazine as one of their "Top 500" businesses of the year, make sure that's clear on your website and all marketing materials — whether or not you win. That way, when people are looking for businesses like yours, there's no question about how high-profile you already are.
Build Your Personal Brand
The personal brand doesn't have to be completely divorced from work-related branding efforts. In fact, having both concepts mesh together is one of the best ways for you to offer a more well-rounded service. For example: Let's say you're an accountant who runs accounting workshops, and your goal is not only to help businesses survive tax season but also to show the importance of having their financial house in order year-round. 
You can integrate this personal branding strategy into your business by hosting webinars and making yourself available for public speaking engagements at industry events — all while highlighting these efforts on your website. By referencing how often you speak and what types of topics you cover, people will know that this isn't just a side project for you; it's a part of the reason why they should consider working with you.
Establishing yourself in business doesn't have to be expensive or time-consuming. As long as you're smart about how you market your business, there are plenty of opportunities to make yourself look more established than you actually are.