Branding online has made it easier than ever for businesses to market their products and services, it has also given them greater access to consumers' personal lives. Social media only enables these efforts by making everything easily accessible via smartphones, tablets, or laptops. 
With that said, many companies are trying to establish stronger online branding with an effective social media marketing strategy. While this is not an easy task for most brands out there, you will find some common problems associated with social media marketing below.
#1: Putting Too Much Emphasis on Likes and Shares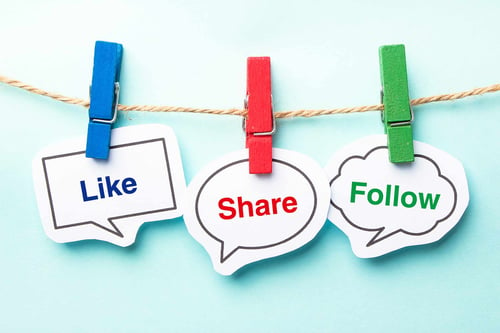 Let's face it; likes and shares can be very important when you want to boost your business's visibility on Facebook, Instagram, Twitter, etc., especially if you have a limited budget for online marketing. However, it is also important to remember that these numbers are not everything, and you should never try to game the system. While some brands may resort to illegitimate tactics to boost their social media engagement, this can actually harm your overall reputation on social media platforms. 
Instead of focusing on getting more likes and shares through underhanded methods (which will eventually backfire), think about what you can do to make an impact with your posts right now. Yes, some individuals may not like every single bit of content out there, but a few positive interactions can go a long way in convincing others why they should follow your brand as well.
#2: Branding Too Much on Likes and Shares
Like we mentioned above, likes and shares can be important for your social media marketing, but that doesn't mean they are the only thing that matters. You should never allow yourself to get too occupied with how many likes and shares you receive from your fans. Otherwise, you will end up forgetting about what really makes a company successful in this day and age, which is providing real value to as many people as possible! In short, don't let the numbers on social media dictate what you do or don't share with your followers. If something has relevant information to share, no matter how few people liked it, make sure you post it online.
#3: Setting Unrealistic Goals
Another common mistake brands make on social media is setting unrealistic goals. While 100 new "likes" on your Facebook page may seem like an easy target, it is also something that can easily turn away potential followers in the long run. For instance, if you set this goal for yourself and fail to reach it within a few days or weeks, why would anyone want to follow your brand? 
This is because they will most likely believe you are full of hot air if you cannot even post content that gets 100 likes in a few months! Instead of trying to get as many new "likes" as possible for your social media pages, think about what steps you need to be taking right now. 
Is there anything special or unique about what your company does? What kind of challenges do you face each day, both online and offline? Make sure to share this kind of valuable information with your current and potential fans via social media. You should include this when you're branding your business.
#4: Being Too Passive
Last but not least, you should also avoid being too passive when branding social media. In other words, try to be as active as possible with your posts as this will encourage engagement from users over time. The more people talk about your brand online, the better. Of course, simply sharing content will not get you very far because you have to strike up a conversation after posting something if you want long-term engagement from others! 
For instance, if someone mentions a problem they are having that is related to your industry, it may be a good idea for you to come in and ask them how you could help. This way, they will feel that you are actually listening to what they have to say, which will encourage them to continue being active on social media in the future. 
Takeaway
What are your thoughts about these mistakes? Have you seen any other common mistakes brands make when it comes to their branding on likes and shares? Let us know what you think in the comment section below!