Google is a vital resource in the modern world. No matter what device you use, Google has something for you with its video search engine YouTube and voice assistant, Google Assistant. One of the most popular tools they  have now is the Google My Business, and with its features, i's no wonder, so many people rely on it!
As Google's search engine continues to grow, the need for a local SEO strategy has never been more important. 46% of all searches come from people looking specifically for information on nearby places and businesses, meaning that if you're not visible online in these ways, then it is one of your competitors who will be there instead.
But for local SEOs and business owners running a more minor, more reliable operation in their area of expertise, no Google product is as important to them as the mighty Google My Business. With the help of this guide, you'll be able to use Google My Business and become a more visible business in your area.
What is Google My Business?
Google My Business is a free and easy way for local businesses to manage their online presence. This service allows you to keep track of your company's listings on Google Search and Maps; in addition, it's found directly inside the search engine without requiring users to visit any third-party site.
Google My Business is a robust platform that can help you increase your visibility among potential customers. Whether it's the knowledge panel, local pack, or maps, each of these can contribute to increased traffic on your website and boost revenue for both new and existing businesses.
Where do Google My Business listings show up?
Google My Business listings show in three Google platforms: Google Knowledge Panel, Google Maps, and Google Local Pack. Let's take a look into these three platforms and see how GMB works in them.
Google Knowledge Panel
When Google searches your business name, it will show a box at the top of their search engine results. This is called the Google Knowledge Panel, and its purpose is to provide information about you or your company.
A knowledge panel is an excellent tool for providing critical information to the public and potential clients alike. With your address, hours of operation, phone number, website link, and other essential details on display at all times in a neat format that's easy to read as necessary!
Google Maps
Google Maps is a tool that allows you to search for directions, landmarks, and businesses. It's an often-used way of finding your destination or just exploring the area around where you are. In comparison, most people have used it before on their phone at least once in their lives—maybe even today! —it also works well as a marketing venue for local businesses looking to promote themselves through Google Ads.
Google Local Pack
The Local Pack is one of three listing sections that appear at the top of a Google search results page, but it may not be the first thing you notice. It's important to know that these are not listings in any particular order and often include sites with misleading rankings for their businesses.
Benefits of Google My Business
Google My Business is the way to go for businesses that want their customers to find them as easily and quickly as possible. The service helps increase visibility, ensures that information-seekers are always able to see what they're looking for, and provides a whole host of other benefits every business needs on its side!
Businesses have an opportunity to be seen by the public.
With a Google My Business listing, you will be on the map, and your knowledge panel is guaranteed to have all of the information it needs.
GMB allows you to get reviews from the public.
The best way to get reviews for your business is by harnessing the power of Google My Business. Yes, it's a little bit tricky at first, but once you master how GMB works and start generating 5-star ratings on Yelp or Facebook review pages, you can always then new customers will be knocking down your door.
Gain insights into your business.
Gaining insights into your business can be tricky, but you can see how many people are viewing and engaging with Google My Business. These insights might help make strategic decisions about what needs work or should stay in place as well.
Setting up a Google My Business Account
With Google My Business, you can easily set up your business and start increasing online visibility in the proper service area for you. Here's how to set up a Google My Business account:
Go to the Google My Business page and search for your business name.
For new listings, you will have to type in your business name and click "Add Your Business to Google."
Choose your business category. Click on the category that best represents your business.
Add your location. At this part, it will be up to you if you will add an area or not.
Add your business address.
Review your listings. Your business name might have multiple listings in different locations, so be sure to select the right ones. If none of these listings are your business, you can proceed to the next step.
Choose your service locations.
Add your business contact information.
Set updates and recommendations.
Finish and manage your listing.
Verify your listing.
Once verified, you can head on to your GMB dashboard and start optimizing your listing.
Claiming a Google Maps Listing
When you find your business already listed on Google Maps, but without a GMB account yet, it's just a few quick steps to claim the page. Here's how to do it:
   

Go to Google Maps.

   

Search your business name.

   

Once the business name shows up, click on the "claim the business" option. You will also be offered to manage the business listing.

   

Verify the listing.
Claiming a Google My Business Page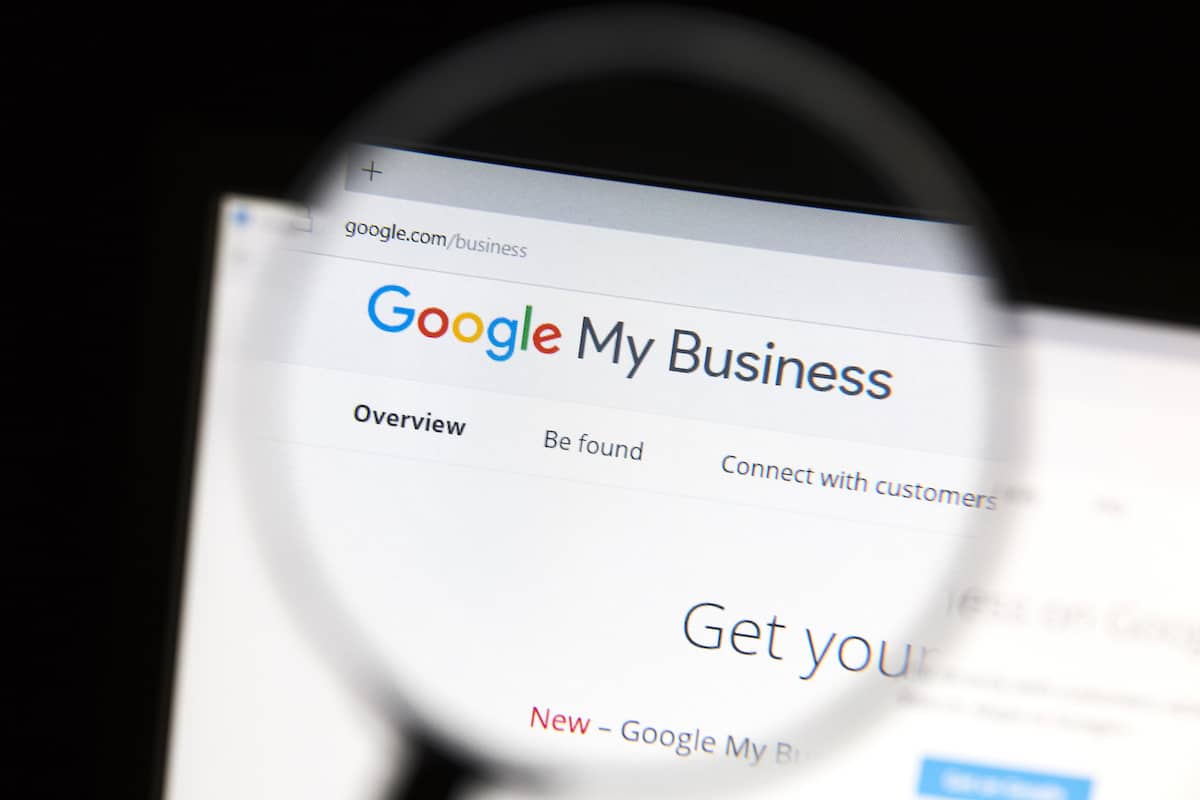 When setting up a new Google My Business page, you may find yourself unable to claim the URL. This is because there are already verified GMB pages in place, and they may have been set up by past owners or employees of your company.
If you want to claim a verified Google My Business page, here is how you can do it:
   

Go to Google My Business Create Page.

   

Send a request for access to the page.

   

Input your details such as name, contact number, and information about your business.

   

Wait for a response within seven days from Google.
Can I list more than one location on Google My Business?
You're in luck if you run or own more than one business that meets the requirements of being listed on Google My Business. Now, thanks to a recent update, you'll be able to list all your locations from within a single account.
The location groups feature of Google My Business is a great way to manage multiple locations in one group or folder. The best part? You can add them all at once!
Is Google My Business free?
Google My Business is a free, easy-to-use tool that lets you set up your business page on the platform. With GMB, there's no need for cost or premium access; whether it's an established company looking to expand its reach across channels and markets or a small retail store with just one location in town, Google My Business has something for everyone!
Takeaway
Google My Business is the new frontier for local business. Google has made it so easy to get started and take advantage of all they offer, but what are you not doing? Make sure your company's information is updated by making a complete profile with photos included. The results can be seen instantly from analytics reports on how many people have viewed your page!