For the past years, digital marketing has been essential for organizing any marketing strategy. It can allow any company to have a tailored message to reach their desired customers. For this reason, it is much more possible to have interested buyers. Digital marketing comes with varieties of technology and marketing strategies to reach customers. 
Several businesses nowadays invest more in digital marketing. It is also much cheaper than advertising your companies on tv, radio and using printed materials. We are here to help you understand digital marketing more and provide you types of digital marketing.
Pay-per-Click or PPC
The pay-per-click or PPC is known to promote search engine outcomes, and it has paid advertisements. It is also a short-term form for digital marketing as it will no longer exist if you won't continue paying. It is a way for a business to improve its search traffic online.
When you choose to avail of the Pay-per-Click campaign, you will have to select your ad to be promoted in a specific geographic place or advertised worldwide. The cost for this type of campaign will depend on your competition for the keywords you have.
Search Engine Optimization or SEO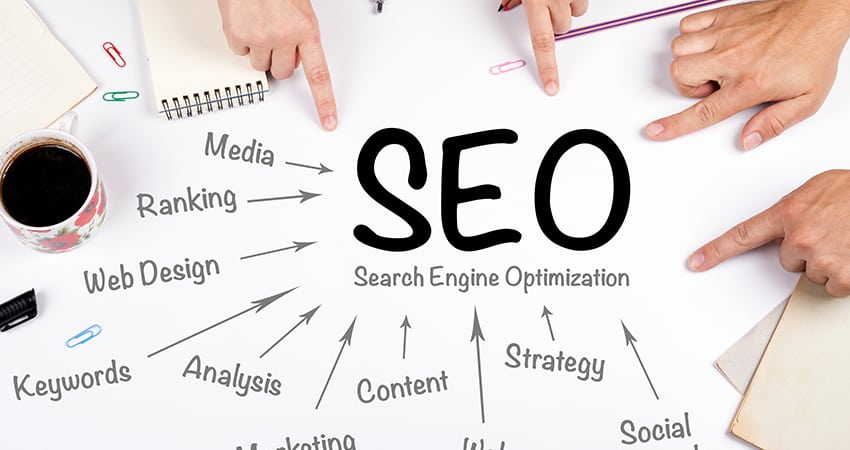 Search Engine Optimization's goal is for a business to have a higher rank in Google search. Therefore, it will improve your engine traffic online. To achieve this, the SEO marketers search for phrases and words a customer uses to search for the desired information, and they use this for your content. 
Here are the essential things for the marketers and strategists of SEO:
A Great link structure – It is necessary for you to have a search engine that will let your customers find all the information they want on your website. There are several ways a specialist in SEO can create proper URLs, link formats, and sitemaps. 

Content indexing – You must have a readable search engine for what you have on your website. You can create this by including text transcripts for your videos, alt text for all the images, and audio.

Keyword targeting and keywords – You must have a proper deployment of the keywords you choose. It is not a great idea to not give your content several keyword variations and keywords. 
Content marketing
Content marketing uses the strategy of sharing information and telling a story to improve the brand's awareness. This campaign aims to make every customer sign up for emails, request more information, or purchase from the brand.
Content marketing is one of the best campaigns for those who love videos, writing, and producing audio. However, just like any other type of digital marketing, it also requires analytical skills and robust strategy. 
Social Media Marketing
Social Media Marketing is a campaign that involves every social media on the internet. We all know that everyone is familiar with social media. However, social media marketers must be careful in analyzing the details of their posts and must make a strategy depending on their data.
Social Media Marketing is also much more complicated than just managing your own social media profile.
Email Marketing 
Even though there are several ways to market a brand, sending emails is still one of the most common marketing strategies. You can have constant contact with your consumers or interested customers with email marketing.
Mobile marketing
This digital marketing will help you reach your desired consumers through their tablets and cell phones. Mobile marketing can contact customers through social media, text messages, email, websites, and mobile applications.
Conclusion
Digital marketing will help every business to reach their desired customers online. Therefore, staying top above your competitors is essential. For this reason, you must have a great way to advertise your brand, and one of them is by doing digital marketing.