Everyone is familiar with Whatsapp,
And there isn't one business or brand owner that hasn't at least considered using Facebook.
But why are they stopping there?
The world of social networks, platforms, and locations is vast: Everyone can find their niche and communities and connect themselves there with a simple press of a button. But while the name is known worldwide, many advertisers, business owners, and even entrepreneurs don't take Telegram into account. 
While we can understand some of the questions that arise when we suggest this strategy (Some examples include: "It's usually meant for crypto, stocks, cannabis or even shady business" – WRONG. "There are fewer users compared to Whatsapp" – Having less than a billion users is still a lot, etc.) – The endgame is seeing which tools and options benefit your products or services. When we start seeing things that way, we instantly understand that skipping Telegram in your digital marketing strategy can be a fatal mistake. 
What's the logic behind this? We have some answers that'll set your mind at ease and show you the light of telegram community management.
A Wide Array of Tools that you Can't Miss
Telegram has more options than Whatsapp. 
This isn't an opinion.
Channels, HD stickers, themes, screen sharing, payments, voice chats, and much much more, including enhancements such as a better web version, group management, and the list goes on. When you're ignoring Telegram, you miss unique perks that you can use to your advantage for free. We aren't a business school, but we know that you're probably wrong when you pass an opportunity like that.
Less Bullshit
While Telegram is identified with anonymous users, it's much harder to wreak havoc. Users are automatically deleted for inactivity, and others are banned for illegitimate content or false identity, etc. Besides that, the audience in Telegram is considered to be more mature, resulting in better discussions and reputation. After all, if you have a thriving community in Telegram, it probably means that you know what you're doing. 
Automations
Why should you work hard when you can get the same for less time and effort? Telegram Bots of the channel and group admins is one of the first things you should access. You have different features, additions, and plugins you can operate to handle things easier – Scheduling, posting, reminding, and much more. 
So if you can do the same actions you do in Whatsapp with a better experience and less time to invest, why should you look the other way?
You Have to Spread your Assets
Never forget that 3 of the most popular social networks (Facebook, Instagram, and Whatsapp) belong to one corporation: Facebook (AKA Meta). This means that even one blimp on their radar can significantly affect your digital assets. It can convey a ban, limitations, restrictions from posting and advertising, and even an out-of-the-blue account deletion.
Suppose you know what's good for you. In that case, you can't put all of your digital eggs in one basket – Telegram can't promise that it won't ever limit your account, but if one side disappoints you, you still have where to go and update others – Just remember October's shutdown, and how it affected your business.
The bottom line is this – Those who have a thriving FB/WA community need to fear for it the most, don't let your guard down!
The Need for A Telegram Community Exists – But with Who and How?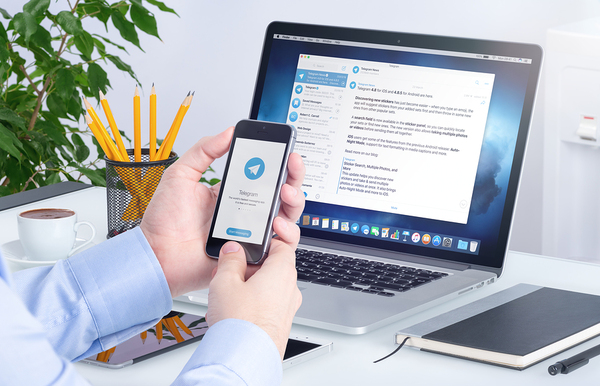 We do not doubt that you have started to realize how Telegram can boost your business's awareness, and you're incredibly right. However, the proper tools need to be handled by the best minds behind the digital wheel, and if that's the case – You need a professional team.
Our experts at Synapse have robust experience and knowledge in funding, operating, and managing Telegram communities for worldwide customers of varying segments and industries – Ready to begin?